Complete solution Tessa Timer II with magnetic grip and External LED display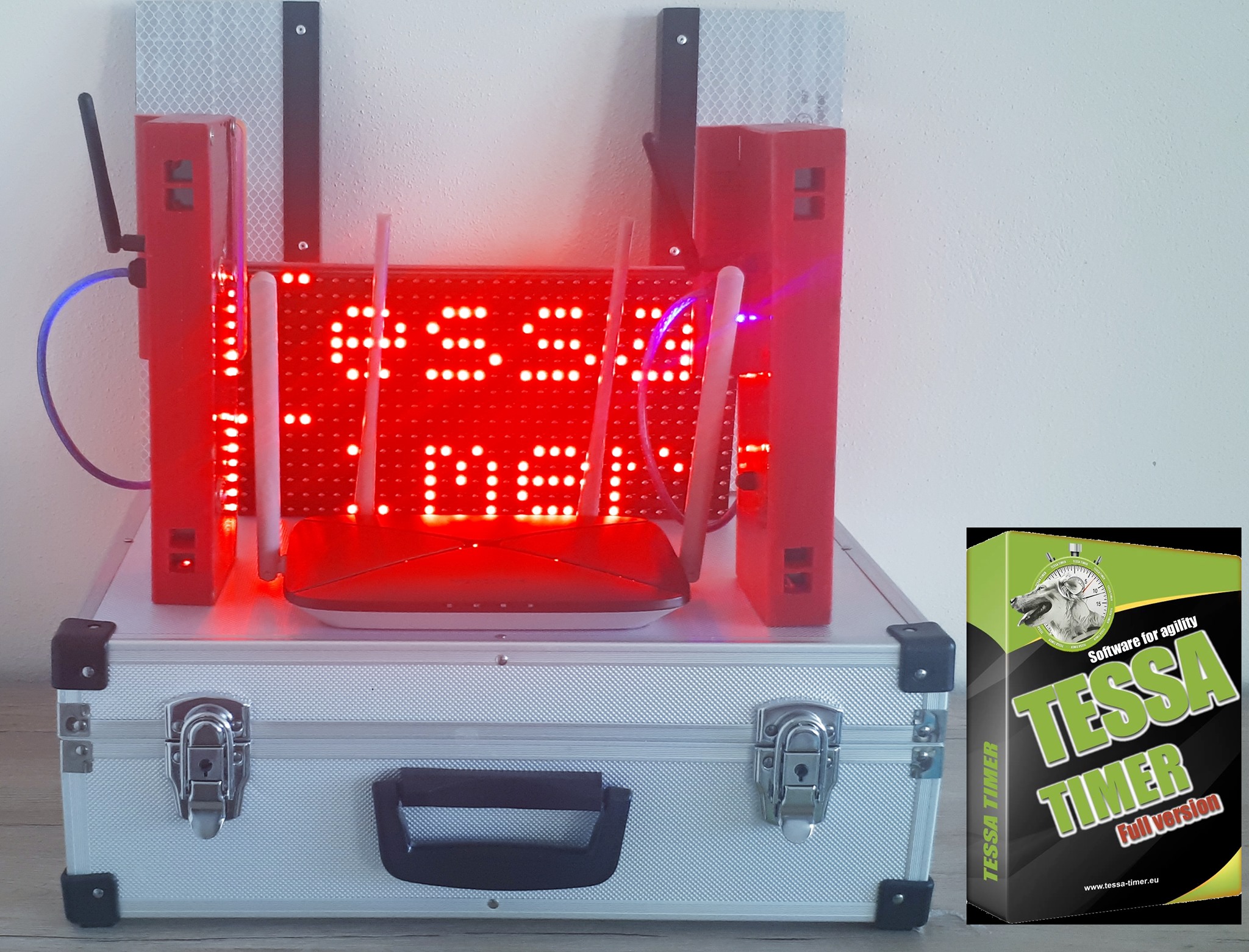 Finished solution
The complete set contains 2x control unit, 4x infrared sensors, 2x powerbank, 1x wifi router and 1x aluminum case, 1x LED display

Software for dog agility racing and training
Software for timekeeping, easy installation, complete solution, for training, for races, automatic evaluation system directly during the race with live results immediately after the race and with an online start list.
Order now.
Wiring diagram
Installing the Tessa Timer is very simple and consists of the following steps.
Connection of sensors and reflecting surface:
Connect the sensors to the external battery using the USB connector. The battery is located next to the control unit which, together with the sensors, is placed on a tripod with the possibility of height adjustment.
Establishment of the reflecting surface in front of the sensors up to a distance of 4 m, the optimal distance is 2 m. The reflecting surface is attached to a tripod with height adjustment.

Connecting to a computer:
The connection to the computer is via a wifi modem, which you get preconfigured when you buy two gateways. The control unit automatically logs on to the wifi router and waits for the program to start on the computer.
The computer automatically connects to the wifi router and after starting the program it connects to the control units. From now on, it is possible to start using our electronic timer Tessa Timer.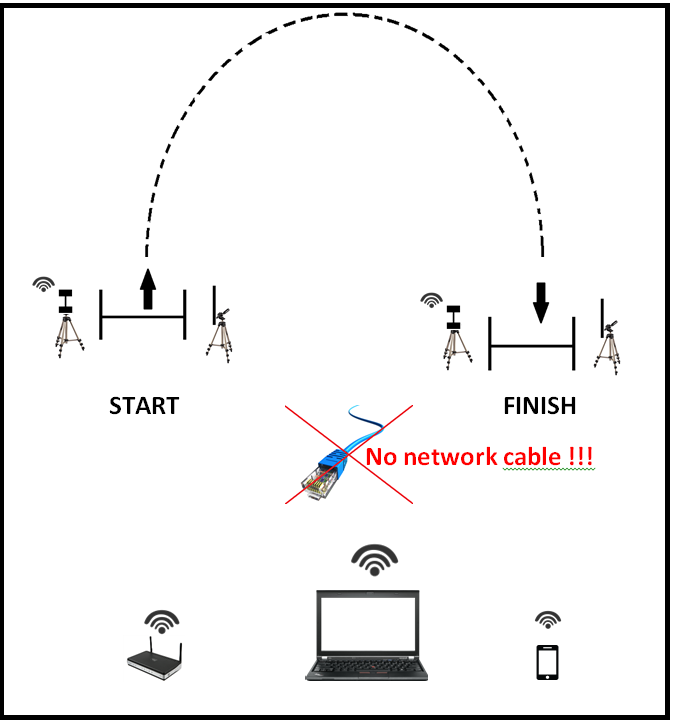 You do not need to set Start and Destination
, because the program itself evaluates each signal interruption on the sensors and determines the difference between the last two interrupts
.
Software application
is intuitive and you will learn it very quickly.
You do not use any cables, so your dogs and handlers will not bury anything.
Of course, the
connection of a mobile phone to an electronic timer
via a wifi router to monitor time stopwatches.
A very practical aid in the training process, where you do not have to run to the computer and the resulting time is directly on the display of your phone.
Order now.